On-Site Recreation at
Ocean Terrace
---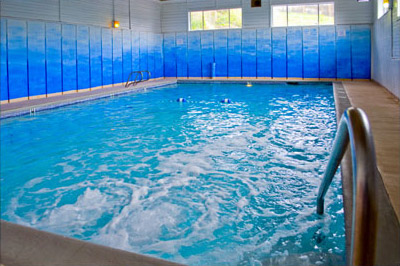 Heated Swimming Pool
Open 9pm to 7pm, 365 days a year
(Accessed through the Rec Room)
Our large well-maintained pool has broad steps into the shallow end, and you'll really enjoy the 87-degree temperature of the water. What a great way to relax after a chilly day on the beach, or a long day of sight-seeing and shopping.
There is no lifeguard on duty, so younger children should never be left unattended. Pool towels are available in the office and can be left in the towel receptacle.
And be sure to try our Dry Heat Sauna!
If the surf outside is too cold, just relax in our heated pool.
---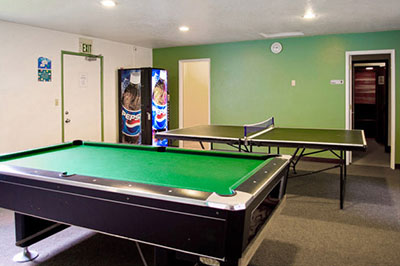 Recreation/Game Room
Open 9am to 7pm, 365 days a year
Try your hand on our regulation size ping-pong and billiards tables. Game paddles, balls, and cue sticks are available for checkout during the office's open hours.
The ice machine and soft drink machine are also located here.
Even on the rainiest day, you'll always find something to do.
---